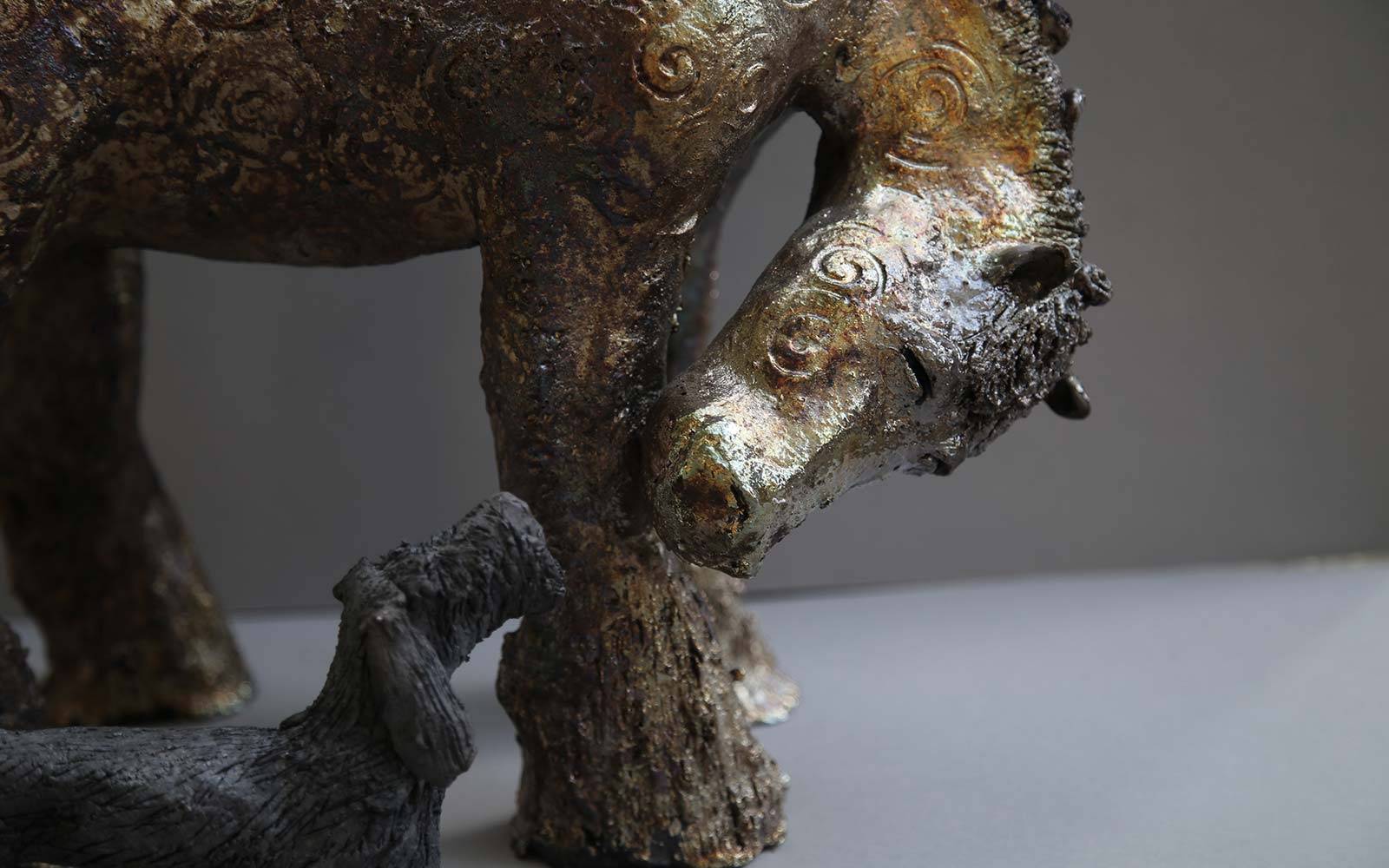 Sue Calcutt, CERAMIC ARTIST
Sue Calcutt's work embraces emotions of trust, honesty, care, unconditional love and loyalty. Her work endeavours to celebrate the relationships and bonds that we create with animals and with the natural world. It recognises the great contribution that animals play in our everyday lives as well as their mystery and their power.
Her small ceramic sculptures are made from textured clays. Her current collection is predominantly Raku fired.